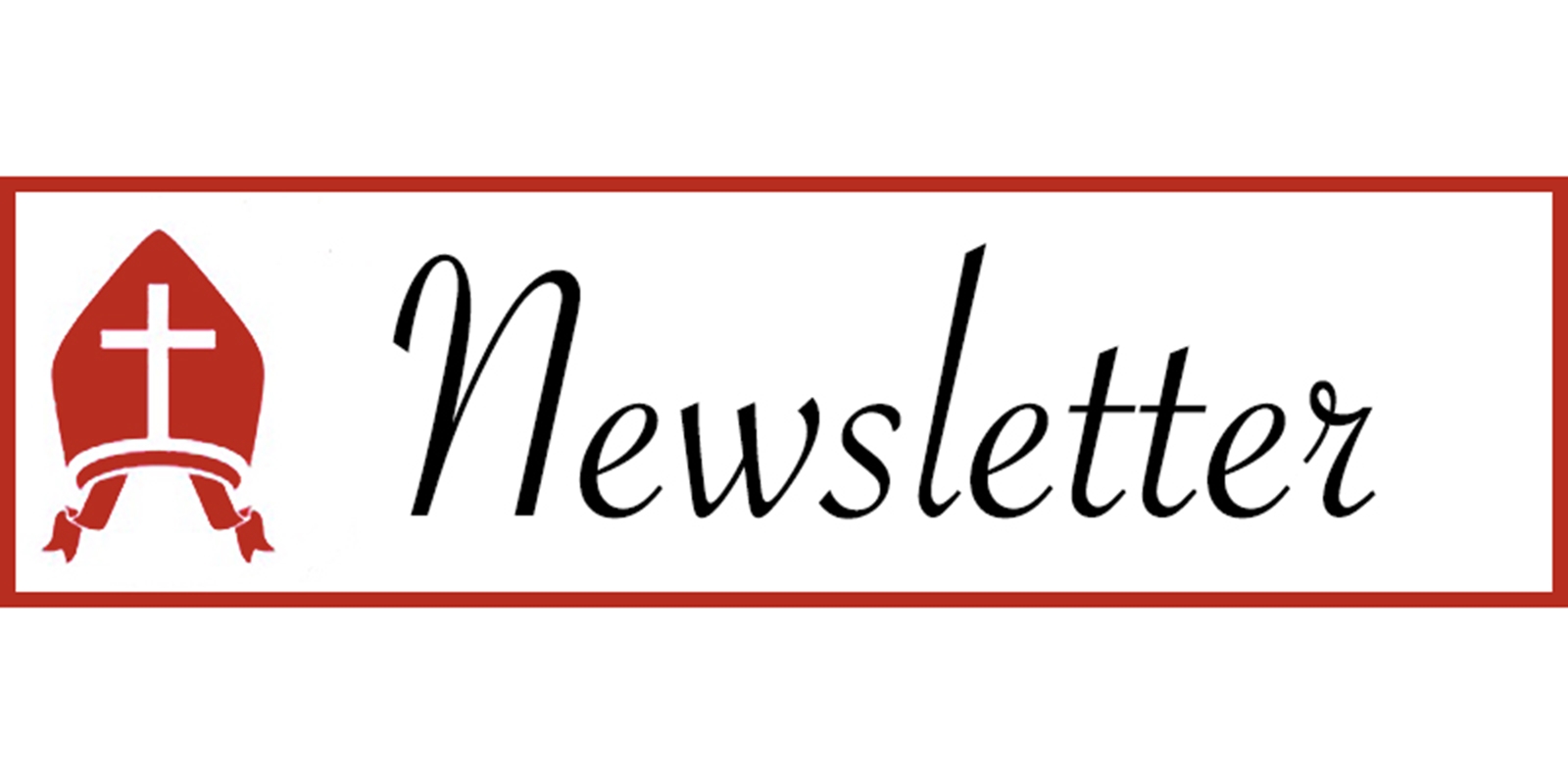 This week and next week Mr Tasker, Mrs Tasker, Mrs Portman and Mrs Jones have been holding trials for the annual Catholic Teachers Association Football and Netball competitions. As in any trial not everyone can be selected for the team and this can be disappointing. Mr Tasker, PE coordinator, has asked me to say a huge thank you to the children for showing their support for the school in participating in the trials. The group of triallists showed confidence, maturity and sportsmanship throughout the session. Well done everyone! Letters will be sent out confirming your child's place in the team so please return the attached slip as soon as possible. Thank you.
Several children were unable to participate in their timetabled Games lesson this week as they had not brought their PE/Games kit to school. Please ensure their kit is in school. As it is cold we encourage the children to bring tracksuits or jogging bottoms and sweatshirt for Games lessons. Trainers/football boots are also required as pumps are not suitable for outdoor winter games. Thank you.
We were delighted to hear of the great success in swimming by Erin, one of our Year 5 children. Erin took part in the Wyre Forest swimming club championships where she swam in 11 races, achieving 11 medals over 2 days. These included 3 gold, 2 silver, 2 bronze and 4 4ths. She was also awarded the trophy for top girl in the 9 year old category after accumulating the most points. An excellent achievement Erin, well done!
On Thursday 15 February our Year 5 children will be performing at Birmingham Town Hall along with children from Hagley Catholic High School and its feeder schools. This will be the 6th annual concert at the Town Hall and they have been absolutely fantastic in previous years and this year's concert I am sure will be equally good. Tickets for this concert are now available and an order form has been sent to Year 5 parents. There is no limit to the number of tickets you can buy so please encourage family and friends to attend. Further details regarding a coach for parents on the evening will be sent out shortly.
We are pleased to announce that this term we will be accepting payments online for school meals, trips, and much more, using a secure service called ParentPay. Many of you with children at high school will already be familiar with this system. We believe that this will give parents a more flexible and convenient way to pay for school meals and in time school trips. This will eradicate the need to send in weekly menu forms and cash as everything will be done online. You will receive your unique ParentPay Account activation code details in order to enrol. A text message will be sent as soon as these letters are distributed so you can check your child's bag.
A week Sunday, 21 January, we have school Mass in Church at 10.00am. At our previous Sunday Masses it was lovely to see so many of our children and their families and we are hoping for the same again this year. Of course it is particularly important for children in Year 3, who will be receiving the Sacraments of Reconciliation and First Holy Communion this year. Also we hope to see many Year 6 children who so recently received the Sacrament of Confirmation. Thank you to the many parents who have contacted us regarding the dates for school Masses at church. These dates can be found on the school website under the calendar tab.
I am sure there will be many parents who received new phones at Christmas. If you have changed your number recently please ensure you have passed the new one to Mrs Purcell. We have had a couple of instances this week when we were unable to contact parents as the contact phone number was no longer in use. This is obviously a massive concern if your child is ill or needs medical attention. Similarly, if your child is off school please ring before 9.00 am to let us know and the reason why. In line with our Safeguarding Children Policy we must contact the parent if a child is absent and we have not received a message. Many thanks to all the parents who do phone or email and for your support in keeping our children safe.
Although it seems a long time ago now, we do know how very busy and family orientated the Christmas holiday is and understand how normal routines just vanish. When discussing reading this week it became apparent that many children didn't read their school book at all over the break. It is vital that children read every night in order to practise their reading skills and develop their comprehension through discussion about the story. A few pages every night makes such a difference to a child's progress. If anyone has worries or concerns about managing home reading or a child reluctant to read at home please contact their class teacher or Mrs Tasker, English lead, who will support you with strategies or speak with you and your child to overcome any issues. We are always grateful to mums, dads, grandparents who offer to come into school and hear readers. If you feel you could offer a short amount of time please speak to Mrs Tasker. Many thanks in anticipation.
Dates for this term have been updated. Please see the calendar tab on our website for further important dates this term. If at any time you have a concern or need to speak to me or your class teacher please do not hesitate to contact us. Wishing you a lovely weekend.
Attendance
| | |
| --- | --- |
| Reception Class | 90.4% |
| Year 1 | 99.3% |
| Year 2 | 98.8% |
| Year 3 | 93.1% |
| Year 4 | 96.0% |
| Year 5 | 93.8% |
| Year 6 | 95.0% |
| Congratulations to Year 1 on best attendance this week. Let's see which classes can achieve 100% next week! | 95.1% School average |
Congratulations Erin !